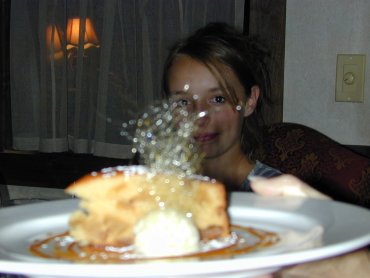 "Is that real?"
Such a delightful gathering of friends for such a joyful
occassion! And the food! Superb! A great night of food,
friends and some great wines! (A 2001 Chateaux
Mouton Rothschild for one.) This could very
easilly become a tradition! Thanks to everyone who
attended and thanks to Chef Andrae Bopp and his crew
for the great dinner! Check out the hot link above for
the restaurant review.